----- Warning DO NOT use Photoshop's or the old Gimp plugin !!!! -----
----- They

DO NOT

make a normal map that can be mapped to a sphere !!!!! -----
SEE:
viewtopic.php?f=21&t=16608
a few things on bump maps
------ Bump maps ------
STEP #1
--- please do some reading about just WHAT a bump map is ---
--- and the difference from a "normal map" ---
--- Google is a GOOD resource and so is wikipedia ---
--- Please use them !!! ---
http://en.wikipedia.org/wiki/Bump_mapping
http://en.wikipedia.org/wiki/Normal_mapping
a very good photo example is in a blender tutorial
the photos are worth 1000 words
http://wiki.blender.org/index.php/Doc:M ... ormal_Maps
a "photo" - rendering -- Then a Black & White copy of The Earth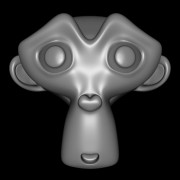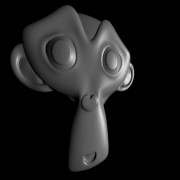 |
a Normapmap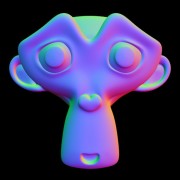 |
a Bumpmap/HeightMap ( note this IS NOT just a copy of the photo )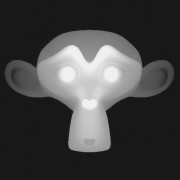 |
--- example --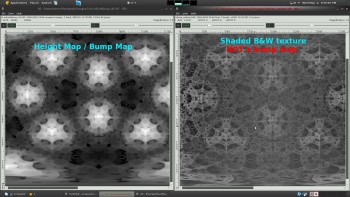 Celestia's "bumpmap" is a 8 bit GRAY only image and has ONLY 256 tones of gray
it IS NOT a desaturated rgb "pseudo-gray" 24 bit image
black ( #0) is the lowest point
white ( #255) is the highest point
If you do not start off with a 16 bit height map( and turn that into the texture) It is recommended NOT to use a HeightMap in a add on
-- there IS NO GOOD WAY of making one from a image
It is BETTER if there is NO height data available then
do not just use a b&w copy( or color copy) of the planet map as a HeightMap
you can but the results ?? well lets just say not good . You can hand make a HeightMap .
An example would be this one i was working on a while back for Mimas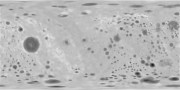 it is also possible to use a Fourier transform to make a "high pass" , there are many types of this
the gimp/Gmic " frequency splitting " or the OLD-SCHOOL subtract a blured copy from it's self and that is a "high-pass"
and in Nip2 a "butterfield" ring pass "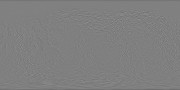 some screen shots - let the evidence speak for it's self -- all are the from the same bookmark
no HeightMap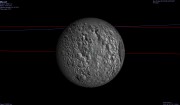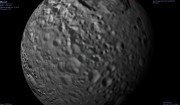 and all shots below i used a gray blank image as the texture
hand painted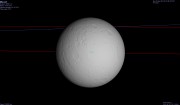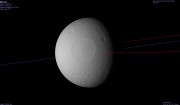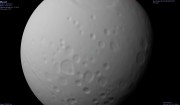 high pass- gimp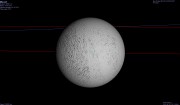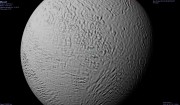 and using the Mimas map as the bump map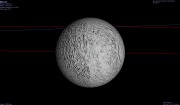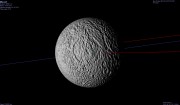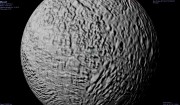 now i did stop working on the hand painted and it is no way near done
but the difference from using the texture as a bump map...
what i do is start with a high pass then use the "dodge/burn " tool to make the craters and ridges . This dose take time .
but using normal maps dose work better
for starters bump map has only 256 tones so only 256 different heights - and causes an image to have a stepped look
-- this is the hand painted 8 bit directly converted into a normal map using the "nms" in the celestia source --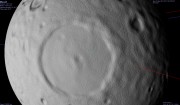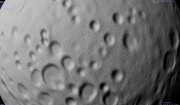 now let's say you DO have a 16 bit gray image from:
http://www.ersdac.or.jp/GDEM/E/index.html
-- bob's post on celestialmatters --
http://forum.celestialmatters.org/viewtopic.php?t=217
http://eros.usgs.gov/#/Find_Data/Produc ... opo30_info
or from the fracplanet program or "planet" using the 16bit.col
the two programs i mentioned output in 16 bit UNSIGNED integer ( 0 to 65538) MSB
most ( if not all ) of the DEM's for the earth are in 16 bit
SIGNED
integer ( -32768 to +32768) MSB
http://pds-geosciences.wustl.edu/missions/mgs/mola.html
is in 16 bit
SIGNED
integer MSB
the code for making a normal map using nm16.cpp in the tools in the source code USES 16 bit
SIGNED
integer as input
the OLD and i do mean very old moon topo map in in 16 bit
UNSIGNED integer BUT is ALSO in MSB and a very odd ramp
( 32767 to 0 then 65538 to 32768 black is 32767 gray is 0 and white is 32768 )
http://pubs.usgs.gov/of/2006/1367/dems/Images_16B/
do some research on the two different formats and two different byte orders ( msb,lsb) , there is way too much on the net on this .So i am not going to post it here .
now if you do want to use the tools bob talks about in the above link
see:
http://forum.celestialmatters.org/viewforum.php?f=6
-- IMPORTANT --
AND fallow his rules on using his tools & the textures made by using his tools
t00fri also has some VERY VERY good how tos on using his tools .He also WANTS people to LEARN how to do this for them selves , and so do I .
---------